Kilsby blog phase 1 part two
This is the story of Kilsby, in the form of a blog. We won't update it everyday it but rather over time covering periods of activity. We know this project is a team effort and as we progress, we know the team will change, expand and contract at different times. We will try and make sure that everybody is acknowledged though we might not be able to always do this in this blog. Every contribution from a volunteer is appreciated, regardless of the size or impact, so we will create a seperate part of the website to do this. It's Team Kilsby!
Day Fifteen: 13th December
After an 8 day stay in Thrupp, Kilsby met her new cruising partner ​Dancing Duck​, who would tow her to Banbury (​Kilsby 2​ had already made a swift and solo journey back home to her central Oxford mooring). ​Dancing Duck​ pulled ​Kilsby​ Northward through Shipton-on-Cherwell, Enslow and Heyford before settling for the night at The Pig Place in Aynho.
Day Sixteen: 14th December
Atrocious weather accompanied the boats on the final leg of their journey to Banbury, heavy rain followed by a strong and bitterly cold northwest wind with frequent and startling gusts. Despite the inclement weather, the crew enjoyed wonderful views of the Cherwell valley in flood and good progress was made. ​Dancing Duck ​pulled ​Kilsby​ along at a very respectable 3 to 4 knots and thanks to the can-do spirit of the crew she was delivered safe and sound to her Banbury mooring at around 2:30pm.
Dear sweet Kilsby,
We ripped you off your home mooring, wrapped you up in a gigantic tarp and dragged you 26 miles North to Banbury. Don't worry, it'll all be worth it in the end....
Phase 1
Stage 2 'Workshop'
Day one and two at the Workshop: 28th January 2020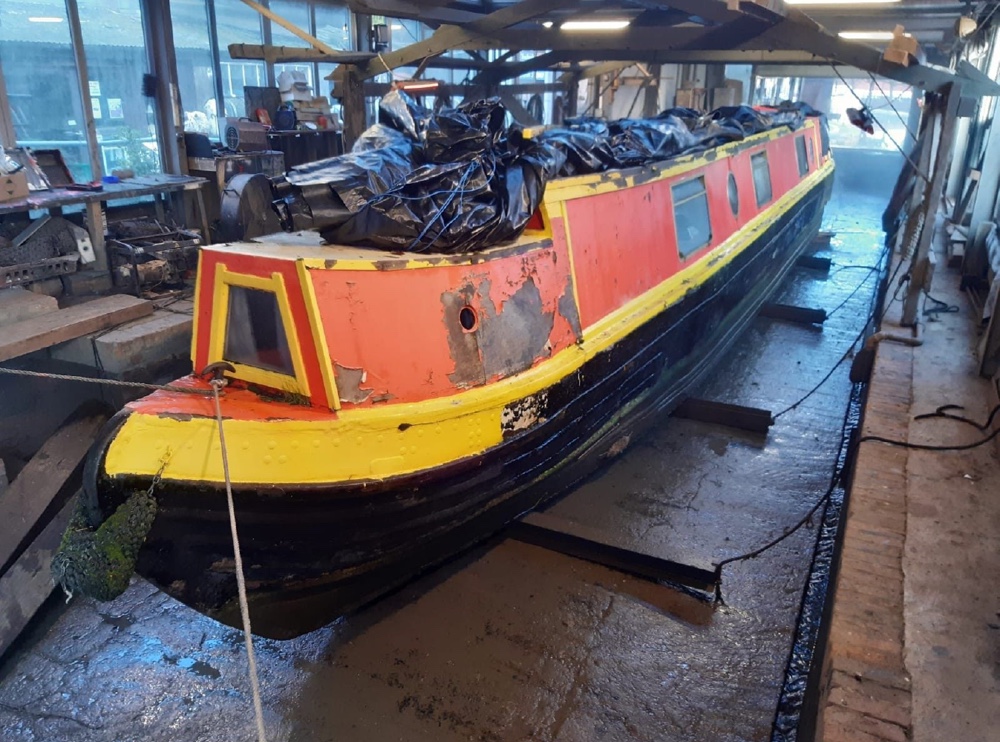 Day Fourtyfive: 28th January 2020
Kilsby​ sat quivering at Tooley's Boatyard dry dock, prepared to be stripped to her bare bones.
Tooley's professionals worked on ​Kilsby​ while the volunteers carried the objects removed from the boat through a door in the dry-dock enclosure into the yard where a third team of volunteers split them into three piles: bits to be sold or reused, bits with historical value, and unsalvageable bits for the skip.
Motors, stoves, windows, electrical panels etc were all saved for a later date. Two skips were nearly full and the yard was rapidly filling up with bits of rotted timber and unwanted fixtures and fittings.
The speed of this stage was remarkable and all the main fittings except the engine and the ballast had been removed by the end of the following day.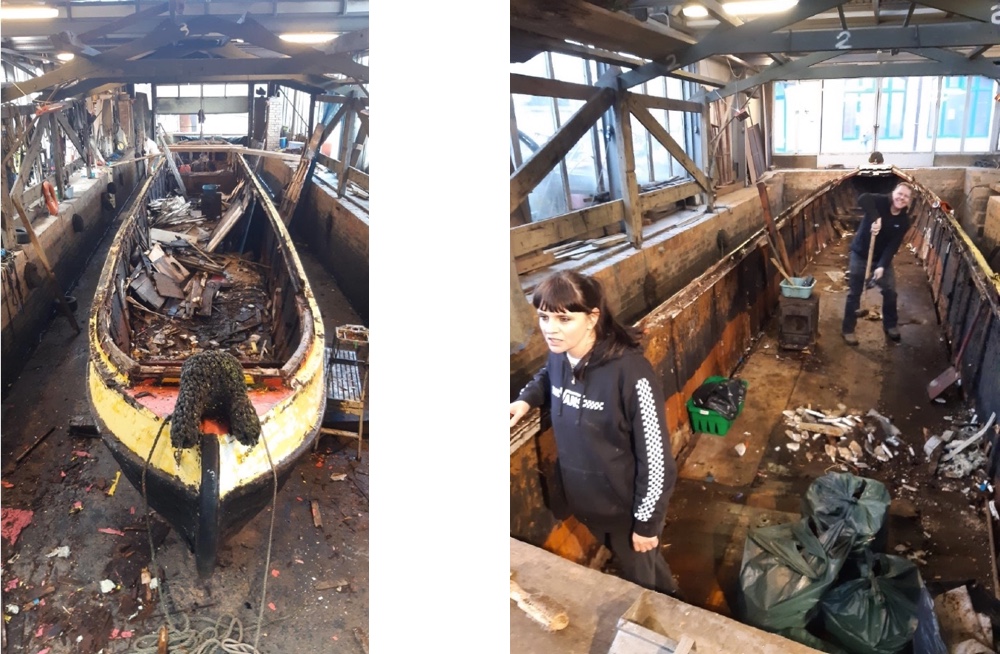 Day three at the Workshop: 30th January
Kilsby​ was now an almost empty hull. Excepting the terrifying quantity of ​ballast in the form of bricks and very heavy steel mouldings. The mouldings would have been used for die casting aluminium objects, possibly at the local aluminium factory and used in building WW2 aircraft, they are typically circular in shape, 18cm in diameter, 3cm thick, and weighing about 5.3 kilos.


Day four: 31st January
Day 4 at the workshop began with a strong cuppa for 5 volunteers Matt, Jack Steph, John and Dave. The task was to transport the weighty ballast from the yard to the skip via human chain. 20 of the bricks have been kept for posterity, with romantic ideas of them being included in the restoration of Jericho Wharf.

Meanwhile Mark, Jamie and Matt were cleaning ​Kilsby​ of the bilge mud which was a huge and grimey task. Essentially scraping bits of wood, sludge and general filth into buckets for the volunteers to carry to the skip. ​Kilsby​ was hosed down by Dusty before finishing for the day.

Day five: 1st February
Completely stripped out and standing as an empty hull, ​Kilsby​ looked utterly beautiful with her sleek lines oozing class. Valiant volunteers from the 'Jericho Singers' choir sang from their water related repertoire, whilst sweeping the floor of mud (and worse) What this slurpy soup of filth was composed of exactly isnt important, it was a hell of a job made bearable by the uplifting sounds of the 'Jericho Singers'.
Kilsby's​ dedicated restoration team, now clean and smelling of flowers, can be proud of her safe return to the water. She remains under the caring watch of Tooley's until we've decided quite what to do next!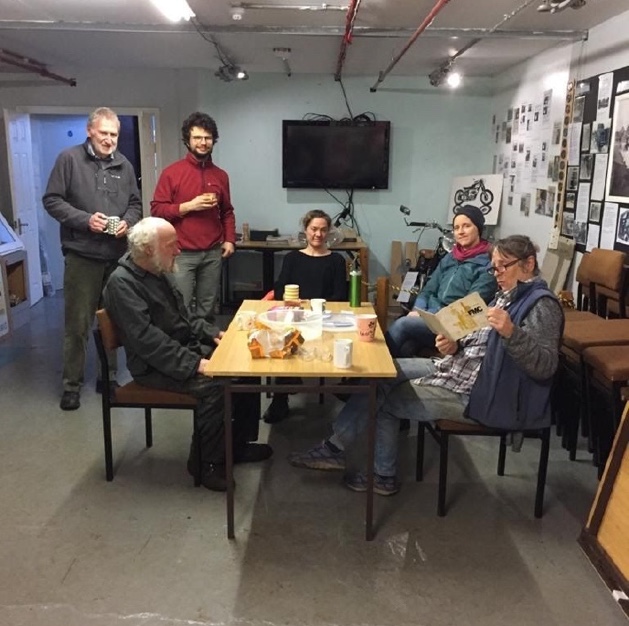 Stay tuned for Phase 2