Oxford Preservation Trust
Oxford Preservation Trust
Oxford Preservation Trust is dedicated to enhancing and preserving Oxford; as such we are at the heart of the City. Established in 1927, OPT receives no State funding and relies both upon membership subscriptions as well as income we attract ourselves through corporate members and sponsorship.  

OPT has been described as the link which brings the town and country together. We are committed to both enhance Oxford's distinct historic character as well as widening public accessibility to buildings and land. We are best known for our annual Oxford Open Doors weekend, which showcases Oxford's buildings and green spaces, promoting inclusion throughout the City (http://www.oxfordopendoors.org.uk)

Having successfully redeveloped the education and cultural aspect of Oxford Castle, and created our first nature reserve at Heyford Meadow, we opened Wolvercote Lakes in spring 2014.
Our most ambitious 'up and coming' project for 2014/15 along with key partners, is the restoration of the London Midland and Scottish (LMS) Swing Bridge.
This hand operated railway bridge had a crucial role in enabling barges to continue their journey from the Oxford Canal to the Thames via the Sheepwash Channel without stopping whilst also providing a railway line for trains coming into Rewley Road Station. This is the last significant hand –operated main-line rail Swing Bridge in existence in Britain and an important piece of national railway heritage listed on the Heritage at Risk Register
We are eager to work with interested parties to restore the Swing Bridge and increase public accessibility.  (http://www.oxfordpreservation.org.uk/projects/swingbridge.php)
For full information about our current projects, past achievements and what we do, visit http://www.oxfordpreservation.org.uk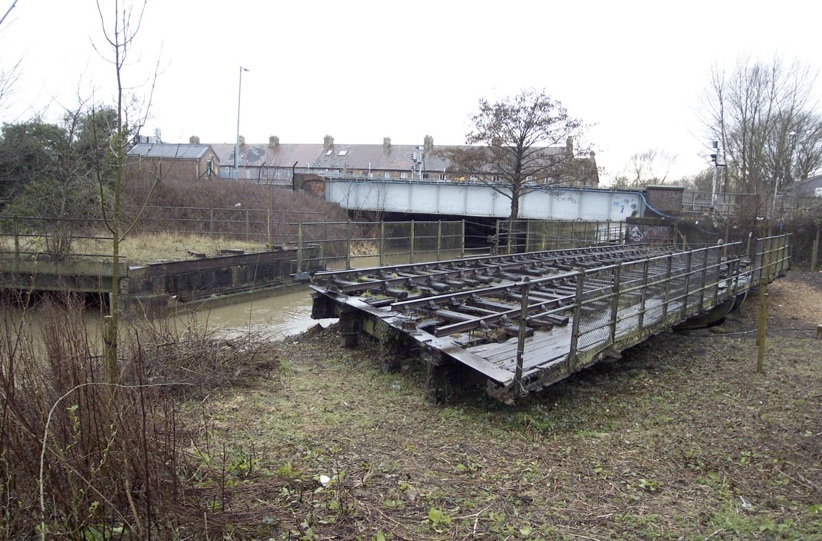 The Swing Bridge (above) needs restoration
It is also mentioned in the Oxford Canal Heritage Trail – visitors can take a detour to see it.